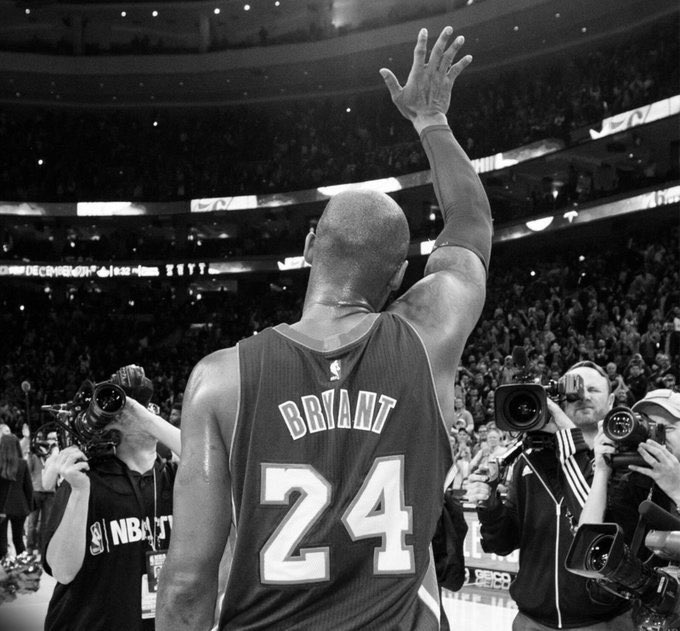 As I recorded a podcast this afternoon with Greg Morris, my phone notified me of something that had happened earlier in the day. The news was completely out of nowhere, and when I read it, I had to do a double-take. I wasn't sure I had read it correctly.
"Breaking: Kobe Bryant dies at 41: NBA legend killed in helicopter crash in Los Angeles."
Less than 24 hours earlier, Kobe was the talk of the NBA world because LeBron James was about to pass him for third on the all-time scoring list. Now, he's at the front of the News world for something completely different.
I grew up idolizing Michael Jordan. He is, and always will be, the greatest to ever play the game in my opinion. It's obvious Kobe idolized him as well. I'm not sure there's another person that can do what Jordan could do, except possibly Kobe. They both had the same killer instinct. They both had the ability to take over a game in the fourth quarter.
Kobe won five NBA championships and was one of the most dominating players during his time. He was the closest to MJ we may ever see when it comes to mannerisms. He walked and talked like Jordan. He transcended the game and the NBA is better because of it.
When i had my press pass with the Dallas Mavericks, I got to interview lots of different players and coaches. The one player that I never got to interview or see was Kobe and, to this day, I regret it. As I've sat here reading and watching tribute videos to him and about him, I'm reminded of this simple fact: life is short. We never know when our time will be up in this world.
As cliche as it is, take a moment to let the people in your life know how much they mean to you and how much you love them. You never know when you may not have that chance again.
RIP Mamba